This is the new Bi-Flex double blade trowel which has a thin and very flexible blade of 0.3 mm thickness.
Ideal for all plastering and microcement, this trowel has curved edges (like the regular biflex trowel) but has a thinner blade and is ideal to obtain a very smooth finish.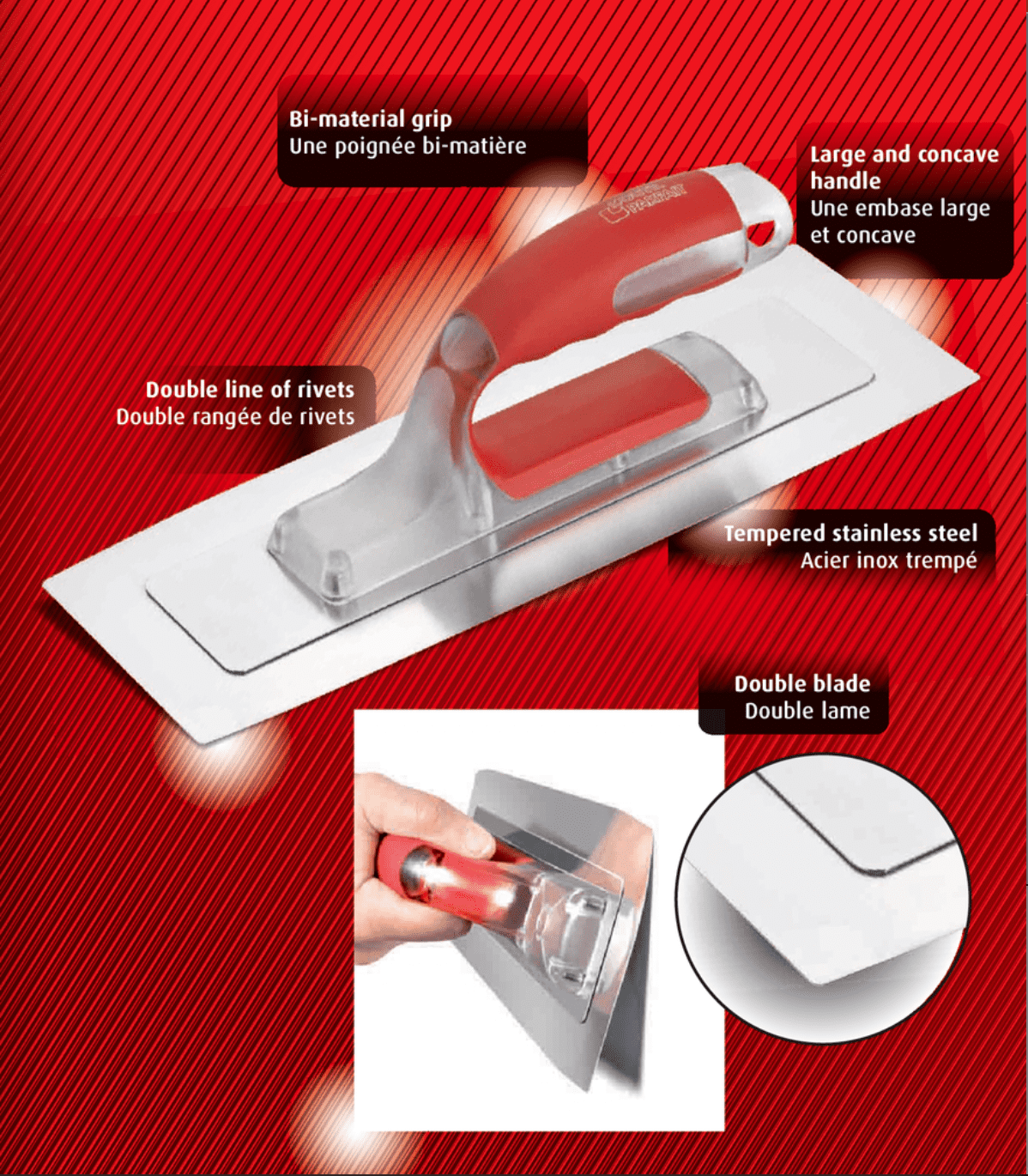 The super flexible trowel
The new Biflex double blade trowel has a thin and a super flexible 0.3mm blade.
* Large rounded surface for a perfect finish with no smudges left behind
* Dual material handle
* Polycarbonate for lightweight & durability
* Rubber handle to maximise comfort
* 4% lighter than conventional trowels
- Curved and rounded edges for a perfect finish